You can freeze or pause your Orangetheory membership whenever you need a break or medical or military leave. The freeze period allows you to maintain your OTF membership while not having to pay the full cost of the membership.
The best part about putting the gym account on hold as opposed to cancellation is that you will not have to start from scratch when you are back. Also, you will not have to pay a higher rate which the studio may have by the time you are back.
However, the Orangetheory freeze period has limitations on both ends. Typically, you can only freeze your OTF account for a minimum period of 30 days and a maximum period of 60 days. However, the maximum period varies depending on the location and reason for freezing the account (if it's medical/pregnancy, your studio manager can approve for longer). (We had to freeze our sister's account due to medical reasons/she has a doctor's note of explanation. Every 60 days, the freeze is re-evaluated and has been extended.)
Policy and Fee for Freeze/Pause Orangetheory Membership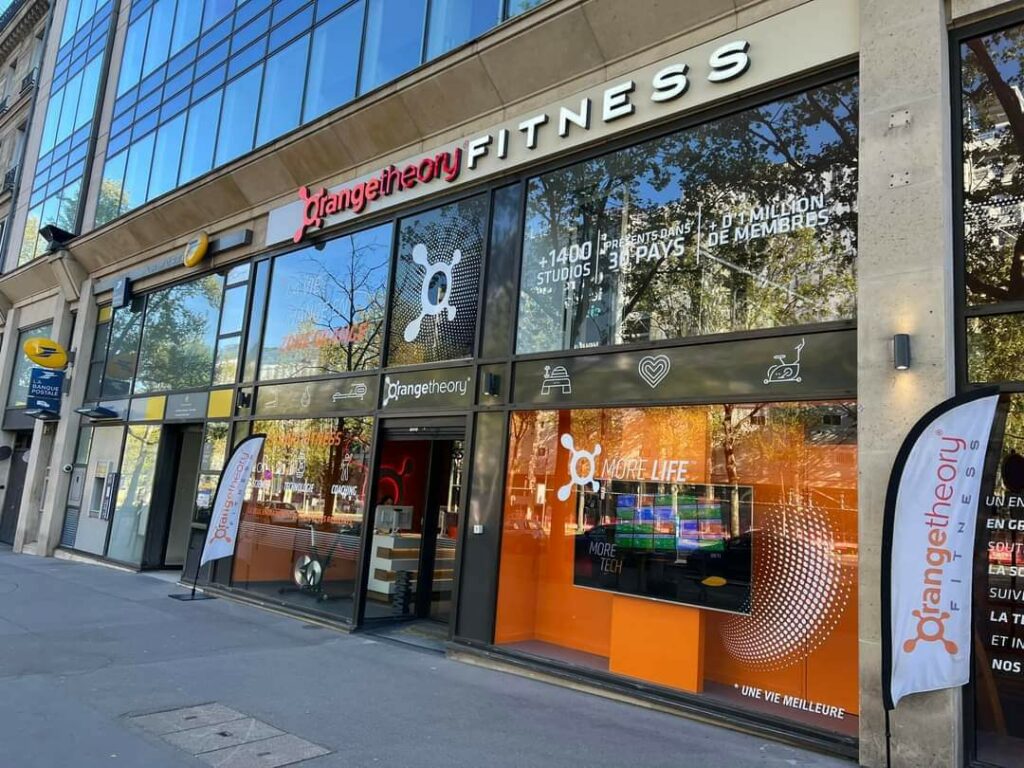 Members can freeze their membership for a minimum of 30 days up to a maximum of 60 days, up to two times per year. With a doctor's note, medical freezes can extend as long as needed.
Members have the flexibility to end the freeze early or extend it.
During the freeze period, members are charged a monthly $15 hold fee that is automatically charged on their regular autopay date.
Non-medical/non-military freezes have a $15 monthly fee (it depends on the studio). Freezes for medical/military reasons do not incur fees if proper documentation is provided.
Some studios may offer free pauses as a benefit for student memberships.
Once the freeze period ends, the membership resumes regular monthly billing.
Members cannot cancel their membership while it is frozen. They must resume payments first before canceling.
All freeze requests are subject to studio manager approval, depending on individual policies.
I freeze my membership every summer for a month or so. The front desk will give you a form to fill out. It's typically $15 to freeze. The benefit of freezing & paying the $15 is that you are guaranteed to keep your membership rate. Some studios may still not be charging the freeze rate as the studios are all independently owned (some may be part of the same owner group).
How to Pause Orangetheory Membership?
There are two ways of freezing the Orangetheory membership as follows;
Manually Filing Paperwork
Online Method
1. Manually Filing Paperwork
Manual paperwork is the most effective and acceptable method of pausing the Orangetheory membership. Here are the steps to pause your Orangetheory membership:
Contact your home studio. Call and inform them you want to freeze your membership for a certain period and provide your reasons.
Visit the studio. The studio staff will have the necessary paperwork ready at the front desk for you to fill out.
Complete the paperwork. Fill out all required fields and sign/date the form.
Submit payment if needed. You may need to pay the $15 freeze fee immediately unless you are freezing for a medical reason supported by a doctor's note.
Confirmation of approval. Once submitted, the staff will scan the form and notify you once your freeze request has been approved in the system.
The freeze period begins. Your membership status will change to "frozen" and regular payments will be paused beginning on your requested start date.
Resume membership at the end of the freeze. When your freeze period concludes, your membership will automatically resume under your regular plan terms and billing cycles.
Alternate online method. Some studios allow freezing online. You may need to request a freeze form by email, sign digitally, and return it for approval.
2. Online Method: Freeze your Orangetheory Membership online
Here are the steps to pause your Orangetheory membership online:
Call your home studio and inform them you want to freeze for a specific period of time.
Ask if they allow online freezes. Some studios only accept in-person paperwork.
If approved online, they will email you the freeze documentation.
Open the file and sign the document electronically.
Email the signed file back to your studio contact. If you have a doctor's note or other, you have to attach it.
Wait for confirmation your request was received and approved. The studio will call or email to confirm.
Your membership status will change to "frozen" on their system beginning your requested start date.
Resume regularly once your freeze period ends without any lapse in membership.
Note: If the studio does not support online, you must visit in-person to fill out paperwork instead.
How Does Freezing Your Account Work?
Freezing the account basically saves you from getting charged the full amount of the gym membership when you are on break. It also ensures that you maintain your membership costs when you are back from your break.
When you freeze your membership, it pauses your payment obligations and blocks you from attending classes for a designated period. Your regular membership fees are replaced with a smaller freeze fee, usually $15/month. Your freeze has a start and end date that you select. At the end date, your full membership and its terms automatically resume as if uninterrupted. No additional time is lost on your commitment. This allows you to hit pause when needed without cancelling your membership entirely.
How to Reactivate Your OTF Membership?
In most cases, you only apply for 30-day or 60-day freeze periods. Once the period is over, your billing will resume as normal on your regular billing days. Therefore, you will not need to reactivate your account, as it is automatic.
However, there are times when you want to go back to the gym before the period is over, hence the need to reactivate your account. Then, you can call your local OTF studio and inform them of your plans to unfreeze the account before the due dates.
The studio will bring your billing dates to the date you unfreeze the account, which is likely earlier than before.
Once the billing date is adjusted, your account is successfully reactivated, and you can go back to the gym.
Why Would You Freeze Instead of Cancel the OTF Membership If There's an Attached Cost?
There are several reasons why freezing the account works better than canceling the account at Orangetheory, despite the cost attached. Let's have a look;
Usually, freezing the account allows you to retain your Orangetheory membership charges. If there are any increments in the cost, you will not suffer from the higher cost even after a freeze period. However, if you cancel the Orangetheory membership, you will be considered a new member next you are back, subject to new membership costs.
The freeze cost is way low compared to the monthly charges. Therefore, if you just want to maintain your account, it is better to freeze it than to pay the full amount.
If you pause the account, you will evade the hustle of starting all over again, especially if you hate it as much as I do. Therefore, the cost becomes worth it in the long run.
Last but not least, there is a time limit to freezing an OTF account. Therefore, it keeps you on your toes and gets you back on exercise even if you feel rather lazy.
Faqs
How long can you freeze a membership?
30 or 60 days, unless it's medical/pregnancy your studio manager can approve for longer.
If I Have an Injury and Have to Freeze My OTF Account, Do I Need a Doctor's Note?
Yes, you do. Remember that if you have a medical reason to freeze your account, the studio will not charge you the freeze fee. On that note, the best way to prove that you actually deserve the medical freeze time is by providing a doctor's note or prescription.
However, if you just request that they freeze your account without a doctor's note, you will have to pay the pausing fee, even if you actually have the injury.
How Much Does It Cost to Freeze Orangetheory Membership?
In general, it costs $15 to freeze an Orangetheory membership. However, the exact cost has an attached tier depending on the specific studio.
However, it is free to freeze the Orangetheory account if you have a medical or military reason. Therefore, regardless of your freeze period, your account will not be charged as long as you are on leave for either of these reasons.
Conclusion
You can always freeze or pause your Orangetheory Fitness membership whenever you need some time off the gym. OTF terms and conditions indicate that you can actually freeze your account twice a year, each time with a maximum period of 60 days and a minimum period of 30 days.
A fee is usually attached to freezing an account, which is charged for the month the account is on freeze time. However, the freeze fee does not apply if you are ill or on military duty.
Get More Info: