Peloton is popular, and one of the primary reasons is that it accommodates all fitness levels. From beginners, advanced beginners, intermediate to advanced, you will get something customized. Likewise, there are instructors you can be sure will give you a different experience in class. Some get a rating of over 8 out of 10, even for beginner classes, while others will barely get a 7.8 in an advanced class.
So, which Peloton instructors have the most difficult classes? Let's look into the most challenging Peloton instructors in all categories, Strength, bike and treadmill;
Hardest Peloton instructors (Ranked by Difficulty Level)
Name
Average Difficulty Level
Instructor
1
Olivia Amato
8.55
Strength, cycling, walking and running (treadmill and outdoor)
2
Kendall Toole
8.47
Cardio ( shadow boxing), Cycling, Strength and stretching.
3
Jess King
8.44
Cycling, walking and running (treadmill and outdoor) and Strength.
4
Robin Arzon
8.39
Cycling
5
Tunde Oyeneyin
8.37
Strength and cycling
6
Alex Toussaint
8.3
Strength, cycling and running
7
Ally Love
8.29
Cycling and Strength
8
Emma Lovewell
8.22
Cycling and Strength
9
Ben Alldis
8.18
Cycling, stretching, cardio and Strength
10
Sam Yo
8.16
Cycling and Strength
11
Leanne Hainsby
8.12
Cycling, stretching and Strength
12
Jenn Sherman
8.1
Cycling and stretching
13
Denis Morton
8.08
Cycling, yoga and stretching,
14
Christine D'Ercole
8.06
Cycling, stretching
15
Matt Wilpers
8.05
Cycling, walking and running (treadmill and outdoor) and stretching

16
Becs Gentry
7.7
Tread & Strength Instructor
17
Jess Sims
7.54
running, walking, bootcamp, strength
and stretching
18
Selena Samuela
7.54
strength, running, and bootcamp
19
Matty Maggiacomo
7.39
Power Walking, Run + Strength, Bootcamp
20
Rebecca Kennedy
7.34
Bodyweight (Strength & toning), Running
21
Andy Speer
7.26
Peloton Strength
Training Specialist, Tread &
Strength Instructor
22
Adrian Williams
7.23
Tread/Strength Instructor
The 10 Most Toughest Peloton Instructors
1. Olivia Amato – Most hardest Peloton cycling instructor
Average Difficulty Level: 8.55/10
Instructor: Strength, cycling, walking and running (treadmill and outdoor)
There's no doubt that Olivia Amato has the most challenging Peloton classes. Olivia emerges as the toughest in all the Peloton platforms, from Reddit to Facebook. In an interview on this, she quoted that her classes are even harder if she puts her hair in a bun!
More interestingly, she is all-round in all the intensive classes on Peloton. She is on the treadmill or up for floor classes when she is not on the bike.
When it comes to Olivia, all her classes feel difficult, even a 10-minute ride. There is a thread on Reddit where users say they did a post-ride cool-down with Olivia that did not cool them down!
2. Kendall Toole – Toughest Peloton Instructor
Average Difficulty Level: 8.47/10
Instructor: Cardio ( shadow boxing), Cycling, Strength and stretching.
After Olivia Amato, Kendall Toole comes next with the hardest cycling Peloton classes. Her hardest are the metal rides, which make you feel like she's subjecting your body to activity as she would with metal. Though the metal rides refer to metal music, the name resonates with the hard classes.
Kendall is also a trained boxer, and she brings tough experiences into classes. She challenges her class with the fact that she actually makes the hardest move of everything she says, despite a soft outlook. Her Tabata classes will give you a real idea of why Tabata rides are a no-go zone without a warm-up and proper preparation.
Other than cycling, Kendall is also a strength trainer, and she is also among the few shadowboxing trainers on Peloton.
3. Jess King
Average Difficulty Level: 8.44/10
Instructor: Cycling, walking and running (treadmill and outdoor) and Strength.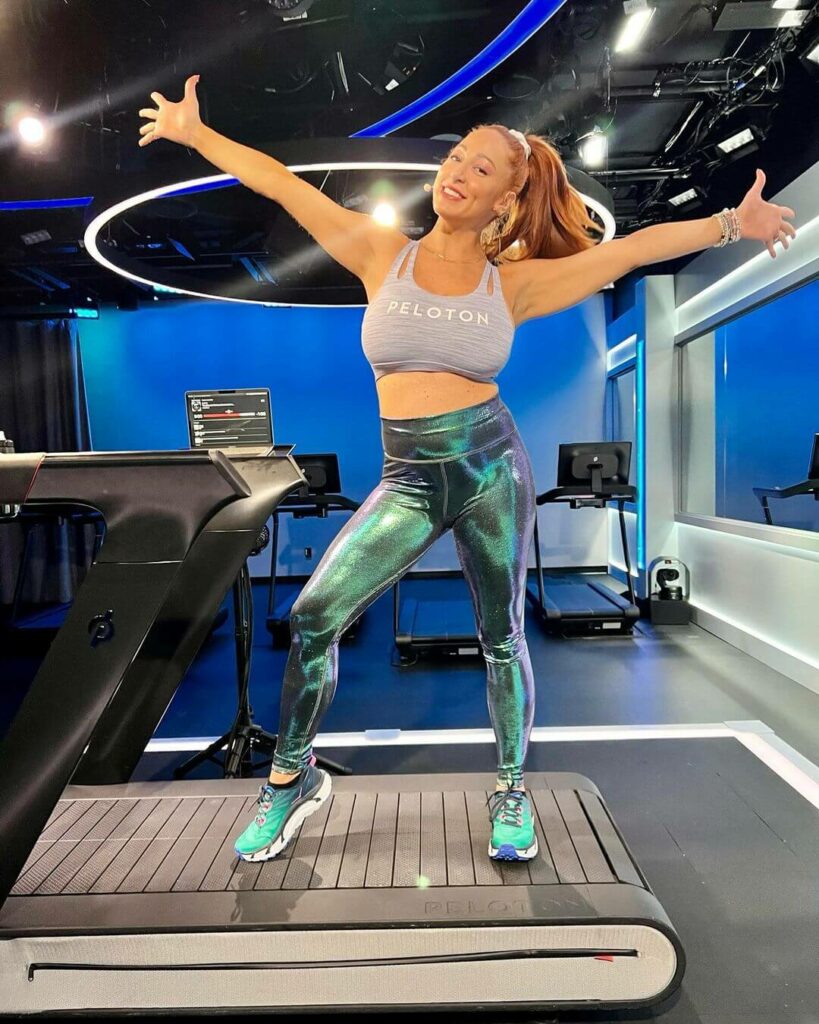 Then there's Jess King, who trains cycling, treadmill and outdoor exercises. Most of us will go for her Jess Experience classes, which feel tough but manageable. But then there are the EDM Trap rides, runs and walks, which coupled with the metal classes to make Jess a hard instructor.
The most apparent feature in Jess's classes is the steadiness of the workouts. The intensity will be difficult from the first exercise to the final set, and the recovery period doesn't even seem to help cool the heart rate. Even the low-impact rides are difficult and intensive; only you will take the whole class on the saddle.
4. Sam Yo
Average Difficulty Level: 8.16/10
Instructor: Cycling and Strength
Sam Yo is probably the Peloton instructor you least expect on this list. He feels cool starting a class and almost makes you believe the class is less intense. But then, I will advise you to check on the rated difficulty level before taking his class, just to be prepared.
His most difficult classes are the HIIT and Hills rides, Power Zone and Climb rides. Then his endurance rides will give your muscles real endurance.
The real deal is that he starts off his classes with low intensity, which is almost obvious due to the nature of the classes, but the gradual increase is more than one would expect. A moderate-intensity class never feels like one!
5. Robin Arzon
Average Difficulty Level: 8.39/10
Instructor: Bike, Tread, Strength Instructor
Robin will smile, laugh and dance with you in class while subjecting your abs and glutes to the highest intensity. It is amazing how she is able to deliver intensity despite her charming words and looks.
However, you will like Robin with the hard classes because you will actually finish them, regardless of the burning and sweaty effect throughout the class. She has a way of motivating you, bringing in a story or even adding some light humour into a class that makes the goals achievable.
6. Becs Gentry
Average Difficulty Level: 7.70/10
Instructor: Tread & Strength Instructor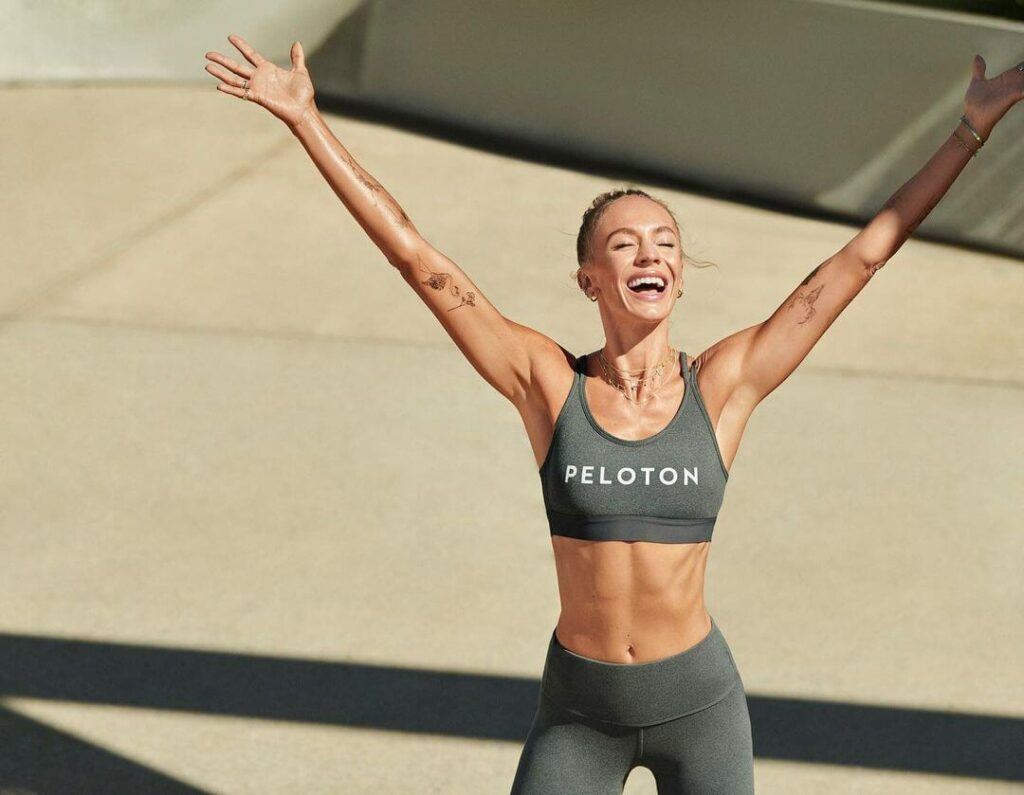 Becs is the queen of the runs, especially sprinting. As though that is not enough, Becs' classes are hard and run steadily for the whole class.
Whether you take an endurance run or an EDM run with Becs, you will have to look for a cool down with an easy Peloton instructor to feel back to normal.
Nonetheless, Becs remains the perfect Peloton instructor for marathon and long runs training, being herself a UK marathoner. You can start with her runners' strength classes, then beginner, which doesn't really feel like a beginner in terms of intensity, to a journey of professional running with Becs.
7. Matt Wilpers
Average Difficulty Level: 7.63/10
Instructor: Cycling, walking and running (treadmill and outdoor) and stretching
Wilpers is the Peloton tread instructor whose classes start off as low-impact, but the finishing will burn your ass. He is the best for a tough exercise if you are looking for a real Power Zone Run or a HIIT run.
In most of his classes, short segments seem to tell you that it is achievable. However, three minutes are capable of feeling like 30 in Matt's class, especially when you go for intermediate and advanced user classes.
8. Jess Sims
Average Difficulty Level: 7.54/10
Instructor: Running, walking, bootcamp, strength and stretching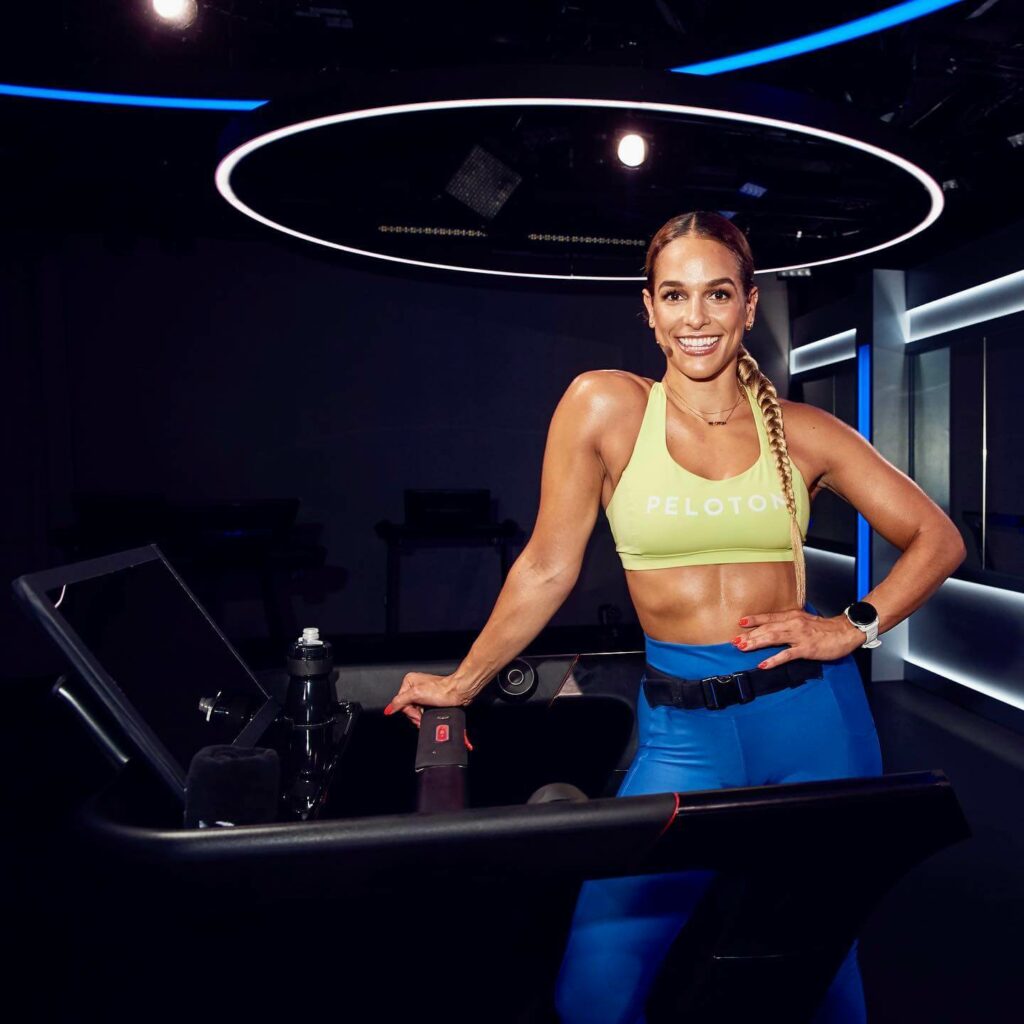 Jess has been rated the toughest Peloton instructor for a long time, though Olivia Amato seems to be taking over lately. Actually, Jess Sim's all-in-one bike Bootcamp class incorporating bike, core, cardio and full-body Strength exercises remain the most difficult on Peloton.
Jess's classes are no-nonsense, and you feel obligated and even able to run or walk with the intensity she calls in a session.
The recovery periods are available, but they always feel too short of catching one's breath. She does strength, bike and treadmill classes to top it up. And regardless of the class you take with Jess; you will always find it getting to the depth of your muscles.
While all of Jess's classes remain harder than you may expect, her Bootcamp classes take the trophy.
9. Selena Samuela
Average Difficulty Level: 7.54/10
Instructor: Strength, running, and bootcamp
I knew that Selena had difficult classes while taking a bodyweight strength class. Despite being great at most bodyweight workouts, this one was on a higher level. There were no treadmill recommendations with high ratings, but I decided to try one anyway, which led to more.
Selena's classes are difficult at the active session level, but she gives long recovery periods that lower the difficulty level. However, the tread Bootcamp classes are really tough, given that she brings all her Strength training energy into the strength sessions while still looking and sounding fresh for the running sessions.
10. Adrian Williams
Average Difficulty Level: 7.23/10
Instructor: Tread/Strength Instructor
Just a look at Adrian Williams, and you will know he is a tough guy. But then you listen to him, and the soft side is out, quite putting you at a crossroad. So, could you wait for the class to judge it all?
Adrian's classes are always a shade more difficult than they should be. Beginner options feel like intermediate, only with more form and workout explanation. The intermediate feel advanced, while the advanced options can only be termed professional training.
However, the best part about Adrian's tough classes is that you always get a way of getting through them to the end without compromising. He has a way of encouraging users and ensuring you actually feel capable of completing even the longest class.
Are Short Classes Easy on Peloton?
Not exactly. Most short Peloton classes are difficult because the instructor counts on your time and perspective energy. And when you do the classes with difficult instructors, the class is more complicated than a 10-minute longer class.
Are Peloton Beginner Classes Easy?
Beginner classes on Peloton train beginners on the required language and form of workouts. However, the difficulty level varies, some being easy while others border advanced difficulty levels.
Final Thoughts
Peloton instructors give classes in different difficulty levels to favour all the Peloton users. However, there are instructors whose classes feel more difficult, even at the low-impact levels. These are the instructors that you run to whenever you need a short but sweaty class and who you avoid when you are not in the mood for a badass class.
Read Also: