Peloton is the virtual fitness platform almost everyone wants to be a part of, and it is with good reason. It has invested in up-to-date technology, high-quality, elegant bikes, treadmills, rowing machines, and accessories.
Most importantly, Peloton has fitness instructors that feel the best in the market. While they are ever happy regardless of the class, they easily connect with users and make everyone feel part of the community. They are definitely a primary reason Peloton is a significant fitness brand.
So, how much do these Peloton instructors make exactly?
Peloton Instructor Salary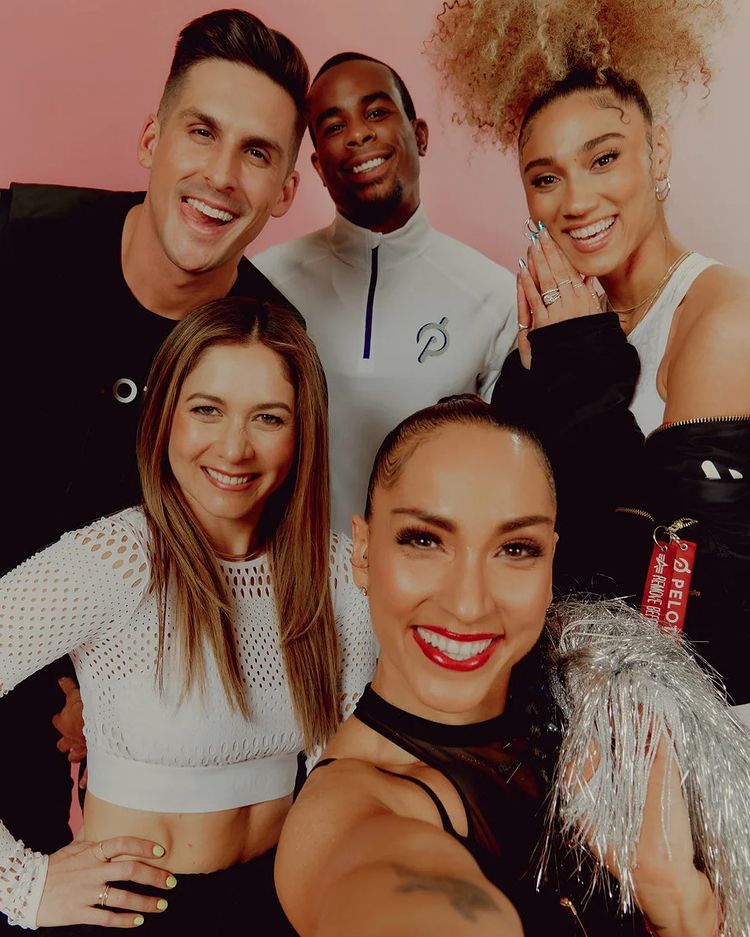 Peloton, like all other companies, has different salaries for different employees. Even among the instructors, the compensation rates differ depending on experience, type of class, roles and other factors in the company.
However, one thing stands out for all the instructors on Peloton; they make a 6-figure salary per year, with the higher earning ranks making over $500k. An article released by Bloomberg backed another in which Jess Sims was quoted saying she makes a 6-figure salary.
Research on the Peloton instructors indicates that they earn approximately $30 per hour and get paid during their off days and holidays. This would translate into them being the highest-paid instructors in the field. As Jess Sims said, Peloton treats the instructors like professional athletes.
On top of the salary they make as instructors, they are allowed to make an investment in Peloton shares. While Peloton shares are currently dropping at an alarming rate, 2020 and 2021 gave the shareholders the best returns. Actually, in 2020, Peloton had its highest returns at $160 per share, which was a crazy gain of 440%. And, Peloton instructors were a good part of this gain, being shareholders in the company.
Over and above that, some of the instructors have other roles in Peloton that add to their salary gains. For example, Robin Arzon is the company's vice president, Cody Rigsby heads the cycling department, and Rebecca Kennedy is the chief of the strength training department. These added responsibilities give the instructors more lucrative returns.
Then there is the fact that Peloton does not limit its employees from taking side jobs. Becs Gentry still takes professional marathon tournaments, Cody Rigsby was allowed to train while still in the Dancing with the Stars series, and Ally Love is a face at Netflix, to mention a few.
Highest Paid Peloton Instructor
Cody Rigsby is the highest-paid Peloton instructor, definitely earning over $500k per year. He is not only a cycling director in the company but also the most popular instructor. His live classes have hundreds to thousands of users, while he has the most number of on-demand classes watched.
He also has a high number of followers on social media, given his background as a choreographer, model and part of the Dancing with the Stars crew that nailed it.
Why Do Peloton Instructors Make So Much Income?
It is true that Peloton instructors make more than most instructors in the market, and the highest-paid of them make a crazy income. But why would Peloton invest so much in instructors?
Basically, Peloton instructors are the face of Peloton. If they can nail it on the ground, Peloton will definitely earn a following.
The instructors are professional and the best in their fields. Therefore, they actually deserve the high pay.
The content delivery in Peloton determines not only the subscriptions but also the equipment sales. A significant number of Peloton users with bikes, treadmills and rowing machines started as Peloton digital app users. Then, they wanted more; an actual Leaderboard, a shoutout from the instructors and more of their household joining the classes.
Peloton equipment and content are high-end, and so are the instructors.
Are Peloton Employees' Salaries Dropping?
Peloton sales and shares are dropping each day and the rate at which Peloton has layoffs understandable. So, are those who remain still earning the same as before?
As a whole, Peloton has never disclosed exact figures for their employees' salaries. However, it must be lower than before, given that layoffs almost always follow salary slashes. Also, employees with shares in the company are definitely getting less income due to the situation.
Nonetheless, since Peloton fans still strongly feel that the company offers the best indoor fitness services, the company will overcome the challenges over time. Besides, the classes are still as amazing as before.
In a Nutshell;
Peloton instructors make good money as professional fitness coaches. Most of them also have other income-earning gigs, such as choreography (Ally Love, Kendall Toole, Cody Rigsby and Emma Lovewell), marathon running (Becs Gentry) and book authors (Robin Arzon). Most others are entrepreneurs and influencers.
If you follow them on Instagram, you will realise that they all have made great leaps in life since joining Peloton. From expensive vacations to new and posh homes, these people definitely have a lucrative income.
Read Also: